The majority of the population is not getting enough magnesium in their diet to maintain the body's ultimate function.
Magnesium is responsible for thousands of jobs within the body and it is not produced within at all so it is up to consumers to eat a diet high in magnesium rich foods and to supplement this intake where necessary.  Have a look at this magnesium rich food list and see if your daily diet includes the required 320mg of magnesium for women and 420mg for men.
If it does then you are among the lucky 25% of people who are getting enough magnesium from their diet alone.
Modern farming practices have reduced the amount of magnesium that is transferred to our fresh produce from the soil by up to 25% so it is not as easy as it used to be to gain the levels required without considering dietary supplements.
Sufficient amounts of magnesium are required for:
Maintaining a healthy cardiovascular system by relaxing and widening blood vessels and decreasing blood pressure;
sustaining a regular heart beat; ensuring even relaxation of the heart muscle cells occurs post contraction reducing spasming and cramping which causes cell damage (heart attack); preventing calcium deposits in the arteries.
Strengthening the skeletal system by supporting the formation of osteoblasts and osteoclasts which are the building blocks for new bone.  This reduces the crippling effects of osteoporosis.
Supporting the smooth function of muscles and nerves by opening the communication pathways.
Balancing the amount of calcium in the blood and preventing the occurrence of calcium deposits i.e. gallstones and kidney stones.
Assisting with the formation of ATP which is the molecule needed for energy thereby decreasing tiredness and fatigue.  Learn more about the relationship between magnesium and energy here.
Acting as a co-factor for thousands of enzymatic functions which break down the foods we eat into useable molecules of energy, nutrients, water and waste.
Reducing levels of cortisol – a stress hormone and increasing serotonin levels to decrease anxiety and depression.
Supporting and stabilising DNA inside the cells to encourage cell synthesis and turnover.
Balancing the electrolytes- calcium, sodium, potassium and magnesium by facilitating their movement between intracellular and extracellular fluids.
Drawing extra fluid into the bowel as required for the reduction of constipation.
Relaxing tight muscles and decreasing stress.
When the body is in turmoil such as during times of extra physical or mental stress, chronic kidney or liver disease, pregnancy, administration of medications such as cardiac drugs, oral contraceptives and calcium supplements, or if your diet is high in carbonated beverages, caffeine and alcohol, you may require extra magnesium to keep up with the unusual increased depletion of stored magnesium that is occurring.
What is Magnesium Gluconate?
Magnesium supplements come in a variety of shapes and sizes.  Magnesium gluconate is one of these manifestations of the popular mineral.  It is a combination of magnesium with gluconic acid and is known as the most bioavailable of all the forms of magnesium salts that are commercially available for personal use. (wikipedia)
For an overview of some of the most popular versions, please click on the link below:
Some of the most commonly used forms of magnesium supplements are:
Click on the link for more detailed information on each type.
What is Magnesium Gluconate Commonly Used For?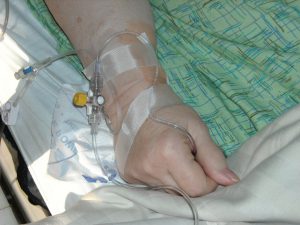 Magnesium gluconate is regularly found along side magnesium sulfate as the drug of choice in emergency medicine for rapid intravenous administration for its superior bioavailability.  Being bioavailable means it is absorbed and used by the body quickly and effectively with little or no wastage.
Magnesium gluconate is also used as the active ingredient in liposomal magnesium which is one of the most potent forms of magnesium supplements available on the market today.
The advances in technology have lead to the development of a class of health supplements that have their molecules encased in liposomes which are then transported directly into the bloodstream by phospholipids without wasting a drop via metabolisation.
This ensures a higher dose of magnesium is reaching the system so not only does magnesium gluconate have superior absorption than its counterparts in the first place, when it is administered in a liposomal supplement, you are getting an ultimate dose of the all important mineral magnesium.
Liposomal supplements may have side effects of drowsiness, headaches, dilated pupils and and increased reaction to other sorts of medications so it is advised if you are pregnant or breastfeeding, have chronic disease, are taking medications or have allergies that you consult with your physician before commencing liposomal magnesium therapy, or indeed any other form of magnesium supplements.
What is Magnesium Gluconate Recommended For?

Magnesium gluconate is recommended for you.  Magnesium gluconate has the best bioavailability of all the commercially available forms of magnesium supplement, especially when taken as a liposomal form so is a great choice when magnesium supplementation is necessary.
The best choice for your liposomal magnesium supplement is Optimal Liposomal Magnesium
 which contains no allergens, no GMO, and no soy.  Click on the picture to be taken to Amazon for further information or purchasing.
Also check out other forms of magnesium to compare:
DISCLAIMER The author of this article is not a doctor and the medical/dietary advice that is provided herein is not to replace users of the sites current medical situation or advice that may have been given by their GP or legal consultant.  Whatismagnesiumdeficiency.com is here solely for support as an optional alternative.  In no way does the information contained within www.whatismagnesiumdeficiency.com advise anyone to use this knowledge as a replacement for any medical condition.