Magnesium is needed by every organ in your body.
If you suffer from muscle weakness or spasms, fatigue, heart palpitations or eye twitches magnesium deficiency could be to blame.
Magnesium deficiency has been dubbed an 'invisible deficiency' by medical practitioners due to its difficulty to diagnose with blood tests alone so it is little wonder that there is so little information out there for those that are asking this very question – What is magnesium deficiency?
Dictionary.com defines a deficiency as a lack of a substance that is necessary for normal structure and function of an organism.  This particular substance being one of the most under-rated and important minerals in our bodies and responsible for literally thousands of functions therein.
Our bodies are unable to produce our own magnesium and that means we need to ingest at least 300mg daily magnesium for women and 400mg per man to even have any hope of getting sufficient amounts of the mineral and avoiding magnesium deficiency. (source NIH)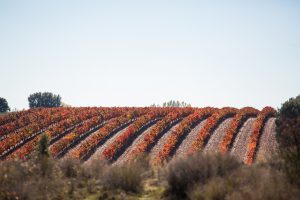 It is estimated that at least 68% of Americans are unwilling or unable to get enough magnesium from their diet alone.  This could be due to cost of food, health problems such as gut absorbency issues or kidney disease, or even a lack of education and understanding of nutrition.
The magnesium in soil has been farmed out and so the amount of magnesium in fruit and vegies has lowered dramatically over the years making if difficult to get your recommended daily intake from diet alone.
Risk Factors
There are a number of risk factors for depleting our internal stores of magnesium faster and some other harmful things we do to disable the magnesium in our cells.  So these are worth looking out for and altering if at all able:
Caffeine and Sugar Intake
While we love to have a drink of our daily coffee, the increase consumption of coffee leads to the kidneys excreting too much magnesium leaving our bodily stores depleted.  A diet high in sugary foods will also have the same effect on the depletion of magnesium.
Overuse of Calcium Supplements
Mainly women, but also men over the age of 55 are told to take calcium supplements to lower their risk of osteoporosis.  However taking calcium without also taking magnesium can put these two vital minerals out of balance and when the high calcium causes muscles spasming, there is no magnesium available to relax the muscles.  This not only leads to painful muscle cramping and twitches, but can also cause heart attack!
Alcohol
This has much the same effect on coffee on the increased excretion of magnesium as waste product (urine).  Alcohol also interferes with your body's vitamin D levels.  Due to the fact that magnesium needs vitamin D to aid its absorption, this will also lead to a magnesium deficiency.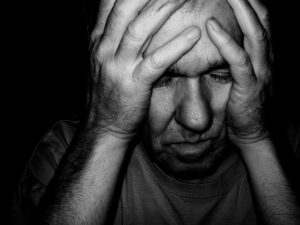 Stress
This can be either mental or physical trauma such as surgery.  Your body stores magnesium in its skeleton, organs and cells with 1% found in the blood.  Any high stress situation will use up a lot of extra magnesium with nervous system response so most doctors tend to prescribe magnesium when they prescribe surgery.
Medications
Diuretics, anti-hypertensives, ACE inhibitors, calcium channel blockers, hormone therapy and other supplements will all have an effect on the way the body uses magnesium.
Consider this scenario
You visit the doctor because you are feeling stressed.  Because magnesium aids your muscle relaxation, stress and muscle tension will use up your body's stores quickly.  Tighter muscles mean vasoconstriction which is the tightening of the blood vessels which will lead to high blood pressure.  Instead of prescribing magnesium to increase your levels and relax your muscles though, the doctor will likely prescribe a diuretic to reduce your serum fluids and thus decrease pressure on the heart.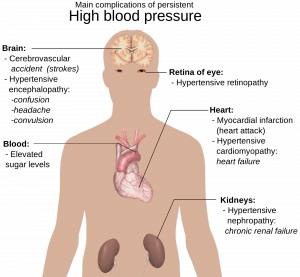 The only trouble is that diuretics further deplete your body's magnesium.  Losing more magnesium means your blood pressure goes up even higher so then you get prescribed an ACE inhibitor and a calcium channel blocker.  Eventually your cholesterol and your blood sugar will rise as a result, and they will prescribe even more drugs.  Your low magnesium caused the original problem, and now all you are doing is further decreasing your magnesium by taking medications and putting increasing pressure on your body.
Please examine your lifestyle and look closely at your diet to discover if you are at risk for magnesium deficiency and you need supplements before it is too late.  Find out about magnesium rich foods here.
Instead of asking what is magnesium deficiency?  Ask how can I prevent it?
There are many ways to increase your magnesium intake using supplements.
Learn more about the various types of magnesium supplements by clicking on the links below: