If you find out your magnesium levels are low and are suffering some symptoms such as insomnia, muscle cramping or fatigue,
you may want to look at your diet and risk factors to examine what things you can improve!
The magnesium rich food chart below will help you to make informed choices with a list of popular foods and the magnesium content therein.
To gain a nutrient rich diet with the recommended daily intake of 320mg for women or 420mg for men (NIH), you need to select more foods from the top of the chart.
For a full list of magnesium deficiency symptoms click here.
If you are exposed to any of the risk factors which lead to greater depletion of body magnesium,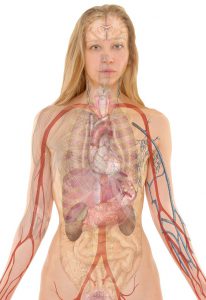 you will have to increase your magnesium intake to replace the reduced stores and decrease the detrimental effects that may be caused by magnesium deficiency.
stress – physical stress such as surgery or trauma, or mental stress

kidney or liver disease

digestive absorption issues such as irritable bowel syndrome or Crohn's disease

diet high in refined sugars

high intake of caffeine or alcohol

pregnancy

some medications such as cardiac drugs and oral contraceptives

calcium supplements
Mineral supplementation should only be used as a complementary therapy to an already balanced diet high in vitamins and minerals.
Have a look at the best magnesium supplements listed here.
Reduction in Magnesium due to Farming
There are many foods that contain good amounts of magnesium however they are not as good as they used to be.  Modern farming practices have stripped the soils of magnesium which has resulted in a huge drop in the magnesium content of many of the fruit and vegetables that we eat.
Over 50 years between 1940 and 1990, with the increase in high production and hyper-industrialised farming techniques, the declines were evident.  The magnesium content of vegetables declined by 24%, fruit lost 17%, meat magnesium was reduced by 15% while the content in cheese lost 26%!
(Thomas, D. The Mineral Depletion of Foods Available to us as a Nation (1940-2002). Nutrition and Health. 2007;19:21–55.)
During this time, farming practices have evolved and the introduction of high amounts of nitrogen containing fertilisers for example creates higher yielding produce with lower nutritional value.
Following a magnesium rich food chart will help to increase your daily intake up to the required amount of 320-420mg daily.
You cannot have too much magnesium in your diet.  Your body naturally uptakes that which it needs and excretes the rest so it is safe to add to your diet with other forms of magnesium supplements as long as you don't exceed the advised maximum dose on these products.
Reduction in Magnesium due to Food Processing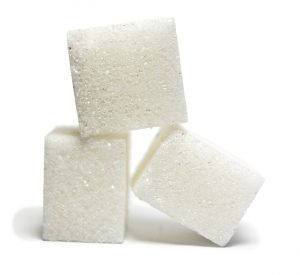 Food is much more processed than it ever used to be and it is an unfortunate fact that much of the good magnesium containing parts of food are actually removed during processing.  The making of white flour for example removes around 80% of the grains' original magnesium content by eliminating the skins and shells.  The refining of oils and sugars also strips all of their magnesium content all the way to zero.
Swapping out your white refined flours, sugars, and oils for the brown versions is a great way to start regaining some of your lost magnesium.
See the magnesium rich food chart below for details.
Reduction in Magnesium due to Convenience
The increase in fast food and take out in relation to our busy lives combined with the reduced magnesium content of food due to farming and processing has resulted in 68% of Americans not getting the recommended daily required amount of magnesium.  (wikipedia)
Examine your diet and lifestyle and it is possible to make small changes which will have drastic positive effects on your health.
A diet rich in whole grains, green leafy vegetables, nuts and beans contain not only your highest amounts of magnesium but are also rich in other vitamins as well.
Magnesium Rich Food Chart – The Top 40 Foods
---
Calculate
Have a close look at the magnesium rich food chart above and add up the amount of magnesium you are getting from your food today.  If your total falls short of the recommended daily amount of 300mg for women or 400mg for men, then your body's magnesium needs are not being met and your diet will need added magnesium in the form of supplements.
Find out what magnesium does in the body and what makes it so important here. 
Comment
Please leave a comment below about your own experience with magnesium.
DISCLAIMER The author of this article is not a doctor and the medical/dietary advice that is provided herein is not to replace users of the sites current medical situation or advice that may have been given by their GP or legal consultant.  Whatismagnesiumdeficiency.com is here solely for support as an optional alternative.  In no way does the information contained within www.whatismagnesiumdeficiency.com advise anyone to use this knowledge as a replacement for any medical condition.