Perhaps you have seen magnesium supplements on the shelf at your local pharmacy with this label and you were left wondering just what is magnesium citrate.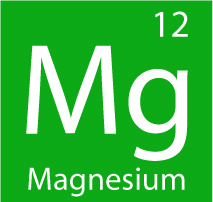 First you need to understand what magnesium does and why you need to take magnesium supplements for your optimum health.
What is Magnesium Citrate For?
It's prevalence in our body as a mineral is surpassed only by sodium and calcium and it is one of what is known as one of the macro minerals.  Magnesium is not manufactured by the body at all and so is required in large amounts.
Humans used to be able to consume the recommended daily intake of 320mg – 420mg per day (NIH) simply from their food alone.  Unfortunately due to modern farming practices which have reduced the amount of magnesium in the soils, and consequently our fresh fruit and vegetables this is no longer possible.  Check out this list of magnesium rich foods to calculate your current daily intake.
The use of magnesium supplements is becoming much more popular as consumers are growing awareness of the importance of magnesium for healthy living.
Some of the essential functions provided by magnesium include:
regulation of blood pressure and heart rate
effectively assisting enzyme function and digestion
maintaining electrolyte balance between sodium, calcium, potassium and magnesium
smooth muscle and nerve function
strengthening bones
preventing calcium buildup so preventing gallstones and kidney stones
Click here to see the symptoms of magnesium deficiency and find out if you are at risk.
What are Magnesium Supplements?
If your recommended daily intake falls short of the advised amount despite eating a balanced diet, then it is a good idea to supplement your intake.  There are a myriad of options available depending on the different absorption rates and mode of delivery of each form of magnesium.  Here is a list of the best magnesium supplements.  One of the most popular choices is magnesium citrate.
What is Magnesium Citrate?
Magnesium citrate is magnesium combined with citric acid.  It is commonly found in tablet and powder preparations of magnesium supplements and is also often used in more concentrated doses as a laxative.  Magnesium citrate is also the active ingredient in bowel prep for colonoscopy or major bowel surgery when the intestine needs to be completely emptied.
Magnesium citrate works by drawing water back into the bowel thereby loosening the stools and inducing defecation.
The magnesium citrate is effective in the relief of painful muscle cramps and is best taken in the powdered form before and after exercise to ease this.
Magnesium citrate in the pill form is also useful in the prevention of kidney stones as it disallows the calcium buildup from occurring or recurring stones.
Its level of absorption and subsequent bioavailability place magnesium citrate as more effective than magnesium oxide but with a lower content per mass which means a larger pill to swallow.
Magnesium citrate is not as effective as magnesium gluconate in terms of it's bioavailability and compared to gluconate's superior solubility.
What is Magnesium Citrate? – Options for Use
Magnesium citrate is a valid choice for magnesium supplementation complementary to a balanced diet.  One of the symptoms of magnesium deficiency especially in those over 50 is constipation so in some cases the gentle laxative effect is beneficial.
Here is an example of Magnesium Citrate Tablets
 available on Amazon.  Click on the picture for further information.  The dose of elemental magnesium is 400mg per tablet so this would be a valid choice for getting your magnesium easily and conveniently with the administration of just one tablet daily.  However in some cases this might have a dramatic GI disturbance effect causing diarrhoea.  This
supplement on the left contains magnesium stearate which is an anti-caking agent and lubrication added during processing to prevent the product from sticking to the factory machinery.
For a supplement that does not include stearate, click on the link right.
1 Magnesium Citrate Vegetable Caps
 has a lower magnesium content but does not contain magnesium stearate which may be considered harmful in high doses and some studies even report that it might go as far as to slow down the absorption rate of good magnesium in the digestive tract. (www.draxe.com)


Magnesium Citrate Powder such as this BulkSupplements Pure Magnesium Citrate Powder
 is more easily digested than the tablets and you can take a gradual dose throughout the day to minimise the sudden effects of laxation.  Click on the picture for further information.
DISCLAIMER The author of this article is not a doctor and the medical/dietary advice that is provided herein is not to replace users of the sites current medical situation or advice that may have been given by their GP or legal consultant.  Whatismagnesiumdeficiency.com is here solely for support as an optional alternative.  In no way does the information contained within www.whatismagnesiumdeficiency.com advise anyone to use this knowledge as a replacement for any medical condition.